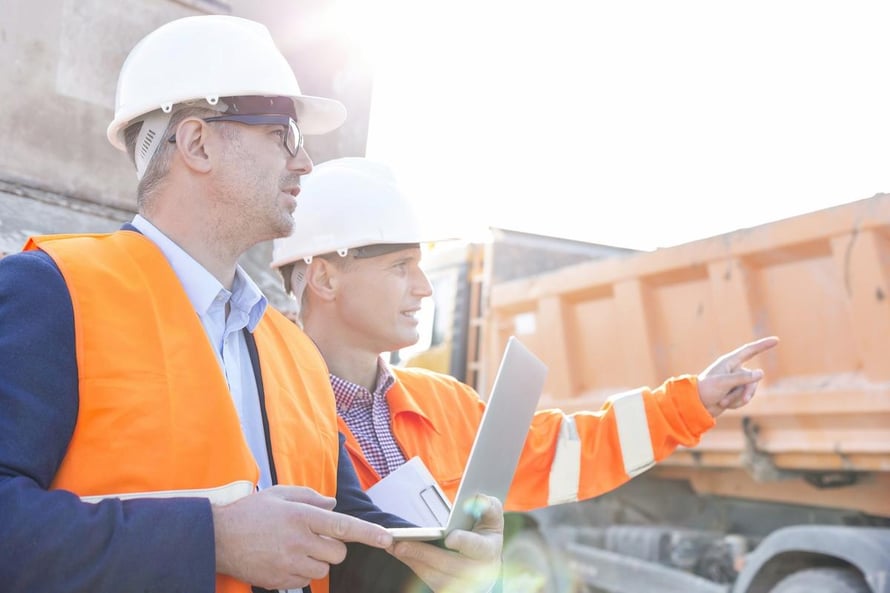 Construction quality management has come a long way over the years, but the industry continues to evolve. Twenty years ago, construction companies became savvy enough to include independent quality control inspections as part of their construction projects to make sure their requirements were being met.

However, by having independent inspectors taking on some of the project quality control responsibilities, many contractors have mistakenly assumed "quality management" was taken care of.

Unfortunately, this is one of the reasons construction quality project management has stagnated over the years and lags behind other industries such as automotive, aerospace, and health care.

But, things are changing.
The newest trend in quality management is for project owners to shift quality control inspection responsibilities to the contractors.

Many project owners now expect contractors to perform their own quality-control plan and inspections and submit reports as proof of defect-free work.

In other words, contractors are now expected to manage and be responsible for their own quality inspections, which involves more than generating punch lists for the subcontractors.

If you don't have the systems in place to do this seamlessly, it can feel like an uphill battle. However, if you decide to use quality control inspection software that supports contractors, you can stay ahead of the competition.
Stay Ahead of The Curve
As a contractor, you can wait until your long-term, repeat clients start asking you to provide a higher level of quality-management reporting.
Or you can be proactive by using a quality-management system and building it right the first time.
The construction industry is learning that deficiencies are not an inherent part of the construction process. First-time quality is possible with the right systems in place, and the contractors who adopt these systems now will stay ahead of the competition.
Manage Subcontractor Quality
As a general contractor, you know that first-time quality depends not only on the work you and your crews do, but also on subcontractors.
Just as clients are demanding more first-time quality work, better quality-management processes, and the submission of quality-control (QC) inspection reports, you should be requiring the same standards of your subcontractors.
You have the potential to set an example for your subcontractors by demonstrating how first-time quality can be achieved. This will also strengthen relationships over time and allow you to build a deep bench of qualified subcontractors who can deliver quality results and who want to work with your company.
Boost Profits for Everybody
The best part about this shift toward quality-control reporting requirements is that, ultimately, it benefits everyone involved.

Building it right the first time is always faster and costs less than building it wrong and having to repair it.

The fastest way to increase profits for everyone is by preventing costly deficiencies. Although using new systems can seem daunting at first, the results are almost immediate.

When you create your first checklist with heightened-awareness checkpoints and share it with the subcontractor before they start work, then you've already taken a huge step toward achieving first-time quality.

Construction quality management for contractors is a dynamic process that continues to evolve. Customers are pushing for better reporting and fewer defects, but that doesn't mean you have to wait to start making changes in your own business.
Stay on the forefront of the trend by adopting quality-management software that will help you get closer to first-time quality every time. You'll not only satisfy customer requirements, but also increase profits and build better relationships with your subcontractors.