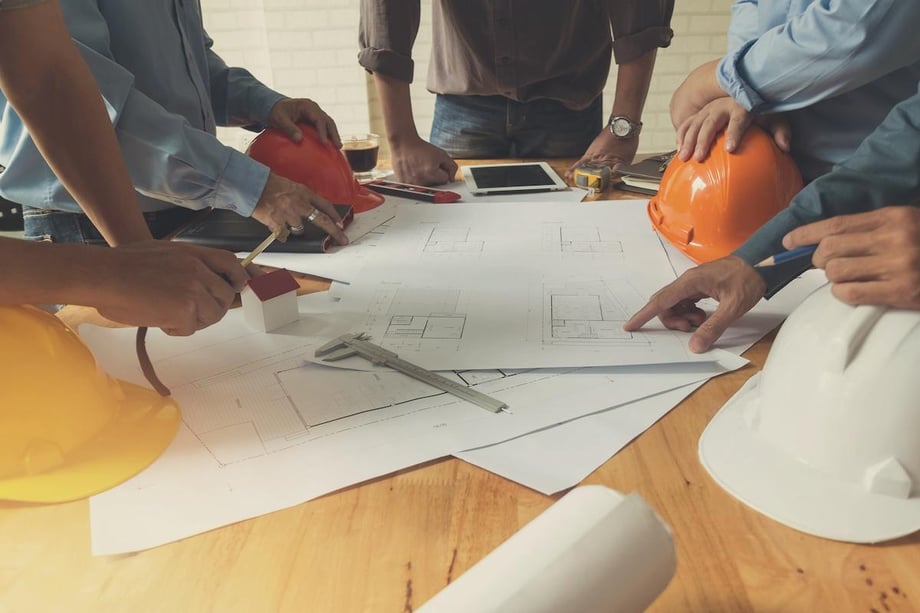 Pre-construction meetings, informal lookaheads, and formal preparatory meetings are common practices for planning project details for upcoming work.. However, construction quality managers are not always considered key participants. Quality managers should be there to actively support the superintendent in delivering a quality project.. When it comes to meetings, this means putting quality on the agenda and leading discussions on upcoming quality concerns.
Types of Construction Project Meetings
Any type of building project requires a lot of coordinating and juggling the interests of multiple stakeholders. In order to keep the project flowing smoothly, there are several types of meetings that typically occur:
Pre-Construction Meetings
The pre-construction meeting is an opportunity for all of the key players in a project to get on the same page about the project's scope, specifications, and potential risks. Rather than sharing their own expectations, quality managers should start the discussion by asking the superintendent, project owner, engineers, and subcontractors about their primary concerns about quality.
This sets the stage for a collaborative approach and also clearly defines the quality manager's role. When the team understands that the quality manager is there to help them avoid potential problems (rather than to just point out mistakes after they have already been made), the team will be more willing to actively participate in quality management.
Preparatory Meetings
Preparatory meetings are more formal gatherings where the team discusses an upcoming key feature of work. This could be a new phase in the construction process or a distinct sub-project. Some types of clients, particularly government and military, require preparatory meetings as part of their own quality control processes. Although the work might have been discussed in broad terms during the pre-construction meeting.
Much like a pre-construction meeting, the quality manager's role is to focus on the areas that need heightened awareness and identify the potential risks associated with the upcoming work.
Lookahead Planning Meetings
Superintendents often have weekly lookaheads with crews and subcontractors to discuss the work coming up in the next two or three weeks. Although scheduled, lookaheads can be relatively informal—more like a huddle than a meeting—and are typically held on-site.
Because lookaheads feel less formal and are not always held in a meeting room, quality managers are not always included in them. However, having a quality manager present for these discussions can help you keep quality expectations at the forefront and avoid deficiencies.
Why Construction Quality Managers Should Be Involved
No matter what type of meeting it is, if the intent is to discuss upcoming work, it makes sense for construction quality managers to participate. Superintendents and crews need to focus on details like scheduling, necessary equipment and tools, materials, and craftsmanship. Having another person present who has a laser focus on quality will help ensure that potential risks don't get lost in the shuffle.
When quality managers recognize potential risks, they can help mitigate them by providing training, giving reminders of specifications, and asking customers clarifying questions. However, if the quality manager isn't at the lookahead, they won't have the awareness necessary to take these steps.
The more quality managers can learn about ongoing issues, the better they will be able to address them. Most people in the construction industry assume that there will always be deficiencies. While this may be the current reality for your business, it doesn't have to be. Achieving first-time quality is possible, but it requires a focused effort on identifying potential problems and addressing them before they happen. Including construction quality managers in all types of meetings can help you get there.