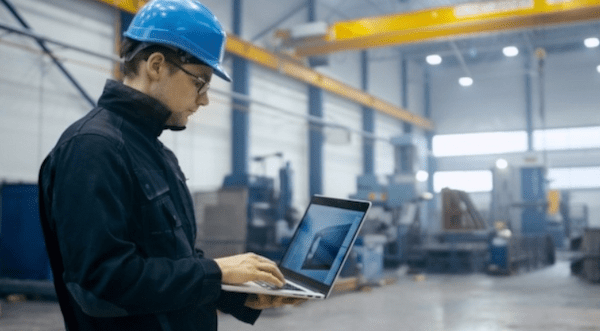 Typically, commissioning engineers' daily activities involve collecting inspection and test data and then transferring that information into inspection reports, tracking deficiencies on spreadsheets, and then communicating their findings to other team members.
The most common manual system tends to be a mix of paper-based notes, Excel spreadsheets for recording measurements, pictures on a camera and Word for reporting. This is okay when the project requirements are limited or for individual small projects.
But new mobile apps are unseating Excel and Word as the default tools for commissioning inspections.
For many years Excel was the default, due to the high volume of technical demands and testing that was specific to the commissioning process. Manual entry was the only way to handle this complex mix of repetitive measurements, verification checks and handling computer-generated reports.
But it has its problems. Common examples of these disadvantages being version control of forms and Excel files, plus delays in preparing the reports.But mostly it is the non-productive time lost moving data from one form to another, extracting relevant information and communicating it to responsible parties.
However, the good news is that with the use of new Cx software, engineers can collect the field data directly into an app that will automatically prepare the commissioning report and punch lists without further manual intervention. This means that you can replace manual procedures with automated workflows to generate commissioning reports and then communicate issues.
Using the app in the field also narrows the scope for human error, as the point of data entry is once (by the engineer in the field) thus reducing transcription errors.
This data can be approved, either remotely or on site and be used to generate punch lists and reports which are then sent to all required parties. The field inspectors can do this on site for example during equipment tests, thus eliminating hours of offsite administration work and ensuring that reports and punch lists are in the right hands even faster than ever.
The commissioning software's smart inspection screens will dynamically expand to capture every aspect of inspections and repetitive tests while using databases to store measurement, observations, pictures, and supporting files. This means that filling out checklists, inspection and commissioning forms is much quicker than filling in the paper equivalents and the commissioning process timeline is shortened. The end result – you can save time and money.
With the use of cloud servers to store the data, it is then easy as a few clicks to prepare on demand computer generated reports from any location.
As you may deduce, the new construction commissioning apps are not just an evolution of the spreadsheet or paperless forms.
This new technology gives the field engineers the ability to focus on the commissioning inspections and tests, while the software streamlines the administrative processes and eliminates unnecessary tasks.
Since the early 1990s, the FTQ360 team has been pioneering the development of quality and safety systems.
If you would like to streamline your inspections, eliminate unnecessary tasks and focus on critical systems, then book a Free Demo and see how we can deliver on all of these and more.
The FTQ360 software will be set up to reflect your business goals

Your Demo session will be conducted by a knowledgeable expert

We will discuss and show you solutions to your Commissioning challenges

The Demo is completely without obligation
And if you have any questions, please feel free to get in touch. At FTQ360, we're serious about quality. If you are too, we'd love to talk.