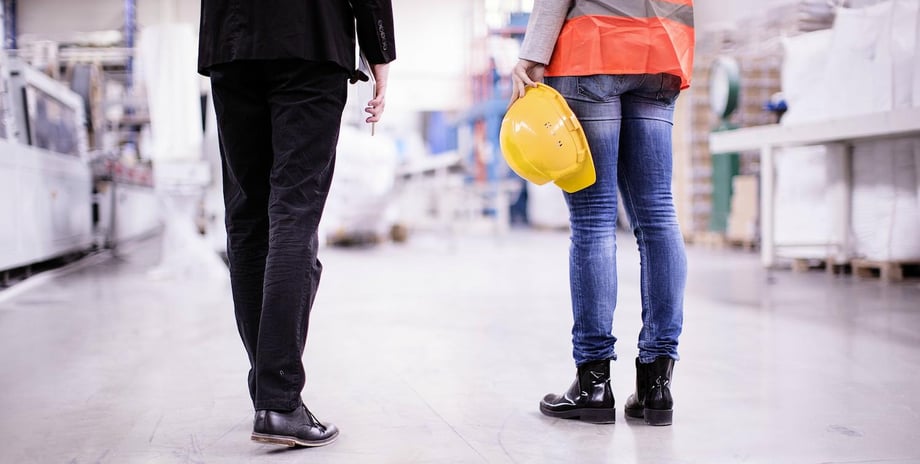 If you have been in the construction industry for long, you know that there is no magic bullet for managing all aspects of multiple projects. Whether you're swinging a hammer or wielding an iPad, you need the right combination of talented people, processes, and tools to successfully complete projects on time, on budget, and with first-time quality.
Typically, choosing the right physical tools is not difficult; you know what you need to smooth drywall or tighten a pipe fitting. On the other hand, choosing the right digital tools is not always as straightforward. There are many types of construction quality software solutions available, and selecting the right one for your specific needs takes some research.
An important step is determining which types of systems you should implement. If you have been researching construction management software, you are probably familiar with these three options:
1. Punchlist Software
Punchlist software is primarily used to document deficiencies. After a task or project has been substantially completed, key stakeholders (this could include the owner's rep, architect, superintendent, and so on) walk through and mark any issues that are found. The software allows you to take photos of each issue and show its location. An individual or team is assigned to fix the problem, and the punchlist item is approved after it has been corrected.
Some of the features of this type of software include:
Using pictures to document issues and their locations

The ability to assign deficiencies to responsible parties with priorities and due dates

Immediate notification of punch items from the field

Open punch list reports by responsible party and/or project

Automated exception reports for overdue items
In contrast to manual systems, punchlist software provides a more streamlined, automated solution. You can create reports of open issues, communicate with team members, and automate messages to help keep tasks moving along. However, punchlist software also has limitations. For example, putting a pin in a plan shows you where a deficiency is, but it doesn't help you identify how many times that deficiency has happened over the course of a project (or multiple projects) in the past, or which supplier provided substandard materials. Punchlist software is an important component of construction quality management, but it is not a complete solution.
2. Inspection Software
Inspection software is for documenting proper completion of work to the project requirements. Most systems use checkpoints on checklists to itemize what should be checked, document the checks and related deficiencies, and after all corrections are made, approve the proper completion of work.
Before this type of software was available, manual processes included using paper checklists, taking pictures and separately entering deficiencies on a punch list, and storing it all in job folders. In addition to being cumbersome and time-consuming, this method creates significant opportunity for error and no way of quickly determining which inspections pass when the deficiencies are corrected.
Some of the features of inspection software include:
Have immediate access to all inspection reports (with pictures and notes) in one central location

Track inspections to a project, inspector, and party responsible for the work being inspected

Simplify client inspection reporting requirements

Include multiple acceptance sign-offs at different times on the same inspection report

Work online or offline
3. Construction Quality Management Software
There are many misconceptions in the industry about what construction quality management software is. It's not just a combination of punchlists, inspections, and checklists. Although quality management does incorporate these components, it also includes another important element: improvement processes.
The goal of construction quality management software should be to support your quality control processes and to continuously improve them. It's not enough to just provide a collection of inspection checklists and/or document deficiencies and correct mistakes after they are found. You must be able to use this information to determine how processes and tasks can be improved when constructing the next floor, the next house or your next project. Ultimately, your goal is to build it right the first time with fewer defects, call-backs and rework. Therefore, any quality management software program you choose should include analysis tools such as dashboards and reports that enable you to identify areas for improvement.
Some of the quality improvement features of this type of software include:
Identifying the most frequent and costly deficiencies

Tracking quality improvement progress and successes

Subcontractor quality performance scorecards and ranking reports

Quality management dashboards for monitoring the quality activities and health of the quality management system.
In many cases, a combination of software solutions is necessary for delivering the functionality you need across the business, projects, and quality management processes. It is worth noting that although enterprise and all-in-one solutions are often well suited for accounting and project management tasks, the additional quality control and inspections modules are typically not robust enough to properly execute true quality management. Quality management expertise is unique. Unless the people writing the software modules have experience in this area, the system is likely to fall short.
No matter which construction management software solutions you are considering, it's always a good idea to take them for a test drive. If you're interested in learning more about FTQ360 quality management software and how it can help you streamline the processes that get you to first-time quality, schedule a demo today.