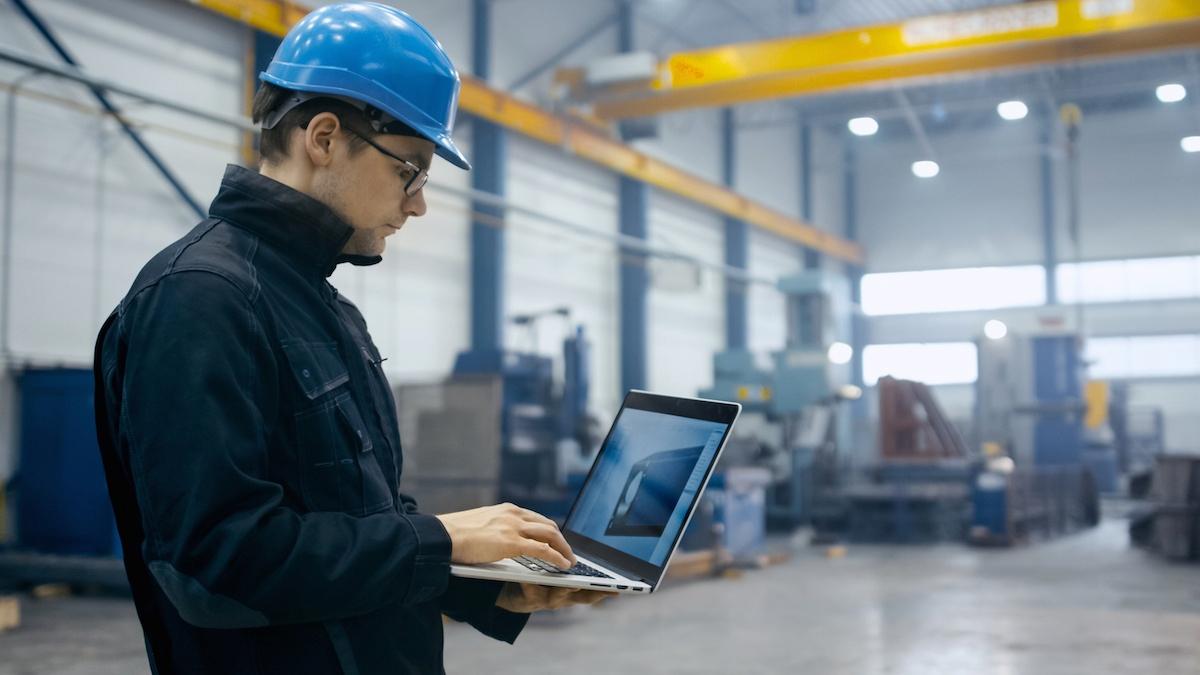 Quality management software affects your construction company across the board, so implementing the system seamlessly and correctly is vital to insure you experience all the benefits the system has to offer. If you are responsible for implementing the software and you don't have a good plan in place, it can be a tremendous challenge. The following 6 steps can help you create a solid plan to avoid difficulties and ensure your success.
1. Select the right construction quality management software
The first and most important step as you implement a new quality management solution is to select the right software for your needs. You should establish key factors you need to consider as you select software for your business. After you establish these key factors, you might find that the effort it takes to set up the software at your company is one of your top concerns. To ensure the software meets all of the requirements of your business, watch demos or use a trial to understand its features and help you ease into the implementation process.
2. Determine when you will implement the software and how long it will take
Decide if there is an ideal time of the year to introduce your quality management software and then establish a timeline you're satisfied with to get started. For example, if business is typically a little slower during the winter, you might have more time available then to put the software in place.
You should also consider whether or not you need to implement the software in phases. For instance, after you set up and customize your software, you might have a phase where you select team members to test it, a phase where you adjust your setup based on feedback from the testing stage, and another phase where you transition your entire team to use the software.
3. Set up and customize your quality management software
Think about the results you want to see from your quality management software and then determine the steps you need to complete to achieve them. For example, you want to maximize ease-of-use so you can get quick results and a rapid shift to a team that is fully accountable for the work they perform. To see results more quickly, you might decide to use some of the features right away, such as checklists, punch lists, and to-do items for corrective actions, and later on, spend more time customizing the software to your needs.
Also, if the company you purchased your software from offers support you can take advantage of to help you set up the system and customize it for your purposes, use it. This will save you time in the long run and help you get more out of the software more quickly.
5. Test your quality management software
Determine what kind of test cases would be useful and select team members to test the processes you've decided to use. This ensures that when you deploy the software company-wide, you see positive results right away. You might ask a superintendent to use the software's checklists, add to-do items, and mock-up images for corrective actions and also ask a vendor to use the system to respond to feedback. This will give you an idea of how the process works in the field.
These tests should give you answers to questions such as:
Are existing processes faster and easier with the new software?
Do team members seem more engaged with management?
Is there any feature in the software your team is reluctant to use?
Does your team report less frustration with the process and fewer issues in the field?
Are vendors able to respond to issues more quickly?
The answers to these questions will help you make any necessary adjustments to your software or processes so you can get the information you need to lower costs, increase profits, and introduce the software to other partners and subcontractors.
6. Train your team on your quality management software
Find out if the company you purchased your software from offers training for your team to help establish an overview of the basic features. You'll likely also want to train your team yourself to show them your specific expectations and how the software benefits not only your company, but each individual stakeholder.
Conclusion
After the software is used routinely at your company, you might make changes to the way you use it over time as you see more opportunities to leverage the transparency, accountability, and responsiveness it offers. After you draft a plan to implement your quality management software, you should feel confident that the benefits to your company and the increased engagement from your team are worth more than the effort it takes to put the system in place.
If you need help understanding how best to implement a quality management solution please let us know. We can help.