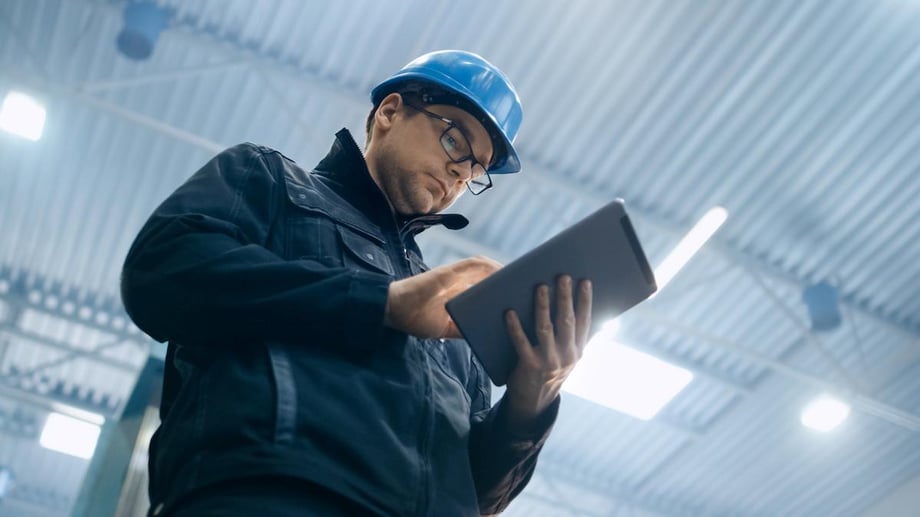 Quality control inspections are a major component of a quality management program, but paradoxically, getting people to do them properly (or at all) is one of the greatest challenges quality managers face. Senior managers may only care about the number of inspections that are completed, not how they are done. This leads to pencil-whipping by field personnel, which defeats the purpose of having a quality program in the first place. It's also common for field personnel to resist performing inspections because they don't want to add more processes and paperwork to their intense workloads.
Regardless of the reason for non-compliance, the key is to get the people in your organization to understand why inspections are important. If they buy into the concept of quality management and understand the benefits it brings to the organization and their individual roles, they are more likely to actively participate.


Senior Management Is Not Invested in Quality Improvement
One reason companies adopt a quality program is for insurance reasons. When this is the case, the goals from senior management's perspective are to perform inspections for documentation purposes, prove compliance, and protect against future lawsuits. Although these are all valid outcomes of a quality program, there are many other benefits that the company could be getting from its quality management processes.
If senior management is primarily interested in having a quality program just to check off a box for an insurance company or client, talk to them about how quality management benefits the organization by improving quality over time through required inspections. For example, using inspections to heighten awareness about the most common mistakes leads to more work done right the first time (first time quality), fewer errors, shorter punchlists, less re-work, and larger profits per job.
If this approach doesn't shift the overall goals of the quality program, focus on what they care about most: documentation and due diligence. If these are the goal, make it clear that expecting field personnel to do inspections purely for compliance reasons is unrealistic, Inspections are missed, and when they are done, it is with the minimum level of effort at best. This puts quality managers in a policing role and that is a sure recipe for adversarial relationships and ultimate failure. In order for a program like this to be successful, the quality department must have the capacity to perform inspections themselves and that can't happen without more resources and dedicated personnel to perform inspections.


Field Personnel Does Not See the Value of Quality Management
If management is on board with improving quality but you are having trouble getting field personnel to perform inspections, it is up to the quality manager to demonstrate that QC processes can actually help the people in the field do their jobs better. Rather than playing the role of policemen, quality managers should make it clear that they are there to support field personnel and to help them be more successful.
Create a quality program that is designed to reduce the workload of field personnel. This can be done by focusing on quality improvements using a process approach designed to reduce callbacks, eliminate recurring issues, and increase work done right the first time. This doesn't mean doing inspections for them, but helping them see the value in doing them right. Field personnel have to trust that quality managers will take action to make improvements based on the information provided during the inspection process. If they don't see improvement, they won't see the point in doing inspections and will start pencil-whipping to get the paperwork done faster.
Inspections are a tool for field personnel to communicate issues in the field. Show them the value of this process by:
Giving immediate feedback after an inspection is performed to demonstrate that the report is being read and processed

Starting a conversation about issues found during inspections to learn more about why they are occurring

Taking action—take one of the issues important to field personnel and do something to fix the problem—to demonstrate that you are taking steps toward improvement

Using data from inspections to report improvements and reductions in the most commonly recurring issues

Following up with field personnel when they report additional related issues
When this process is successfully implemented, the people working in the field will see that quality is more of a help than a hindrance and that quality managers are there to support them.
Change Starts at the Top
No matter what approach you take to get people to do inspections, it's important to remember that change starts at the top. If you don't have buy-in from senior management, you'll have a hard time enforcing any new processes. Use our free presentation template as a starting point to get senior management on the same page about why first-time quality should be the goal.