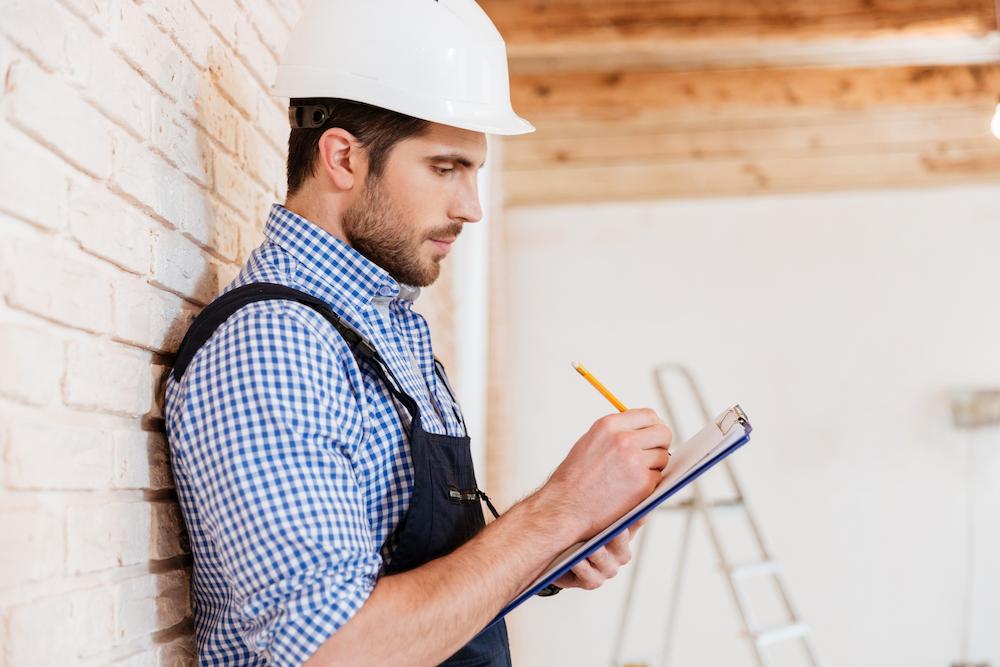 Some of our guiding principles at FTQ360 are that construction defects can be prevented and that construction punch list items can be reduced. While these two concepts are certainly linked—fewer defects means a shorter punch list—you can't rely on punch lists alone to get you there.
To prevent defects from happening in the first place, you must use checklists that highlight the highest risk issues and have a process in place to eliminate those issues over time.
The eight steps of our Hotspot Improvement Process will help you shrink your construction punch lists.

1. Identify Top Issues by Subcontractor
Start with the subcontractor tasks that have the largest impact on your construction schedule. For example, pouring the foundation correctly and ensuring that framing is accurate and square are critical for keeping a project running smoothly.
These are items that simply need to go right the first time. You might also have recurring issues that cause a project to drag. Identify the problems that you are consistently seeing on your construction punch lists and start with the ones that are most significant.


2. Work on One New Issue at a Time
Most people need to hear new information multiple times, and often in multiple different ways, before they really absorb it.
It's not fair to expect subcontractors to do something right the first time if they have only been told once, especially if it's a new method or different from the way they have always done it.
Chaos would occur if you tried to do this with all of your issues at once. Instead work on one new issue every week or month. Focus on one top issue per trade at a time, and when that issue gets resolved, move on to the next one. One by one you will work down your list in priority order.


3. Identify the Possible Causes
There are any number of reasons a subcontractor might not be achieving first-time quality. Some examples include:
Not aware of how important specific details are to the rest of the project
Not trained on the proper work procedures
Didn't know you cared one way or another.
Working the same old way with new materials or systems
Not knowing the acceptance criteria for a specific job or project
Not checking to see if the work they just finished meets the project requirements
One of the best ways to find out what is causing construction punch list items is to talk to your subcontractors about the issues you are having.
You might find that they are working with a different set of expectations, or that they need training or mock-ups for installing a specific item the way you want it.


4. Develop a Clear Message of the Correct Expectation
Subcontractors have a lot of skills, but mind reading isn't one of them. If you want something done a certain way, you have to tell them and show them.
Create a positive expectation by clearly describing what you want to see, not just what you don't want to see. When possible, provide pictures of the correct way to do the work. Images transcend language and are easier for people to reference and remember.
Ideally, just show images with the correct version, but if you also want to include a picture of something done the wrong way, always pair it with a picture of the right way.


5. Communicate the Message Broadly
Use your checklists to communicate expectations by including heightened awareness checkpoints. Provide images, instructions sheets, training videos, and training sessions to ensure that the people doing the work know what is expected of them and how to get it done right.
Post these messages so people see it every day - in the construction office, on post boards everywhere other messages are seen. Talk about them as a regular agenda item at production meetings and toolbox talks.


6. Confirm That the Message was Received
Just because you're sending a loud and clear message and doing so repeatedly doesn't necessarily mean it's being heard. Confirm that your communications are being received with proof of toolbox talks and attendance sheets at training events. Use the same approach that you use to convey safety information; this sends the message that both quality and safety are important.


7. Focus Your Inspections on Hotspots
Not every construction detail can be treated with the same level of urgency. If you make everything the most important, then everything is also least important.
Include hotspots as special high priority checkpoints on your checklists. The message here is whatever you do - get the hotspots right!


8. Celebrate Successes and Examine Failures
When you have successfully used your inspection checklist process to eliminate a recurring issue from your punchlists, celebrate it! If you get stuck on a particular problem, take the time to figure out why it isn't getting resolved.
Is there a communication issue? Does the subcontractor understand what you're asking them to do?
Try a new approach to see if you can break through. The process to reduce construction punch list items is a dynamic one, and you must be prepared to respond appropriately to both the successes and the failures.


By focusing on the highest-risk issues, you can significantly reduce construction punch list items within a year. Remember, construction defects can be prevented. Get out of triage mode and take preventive measure to avoid deficiencies. Need a little help? FTQ360 is here for you.