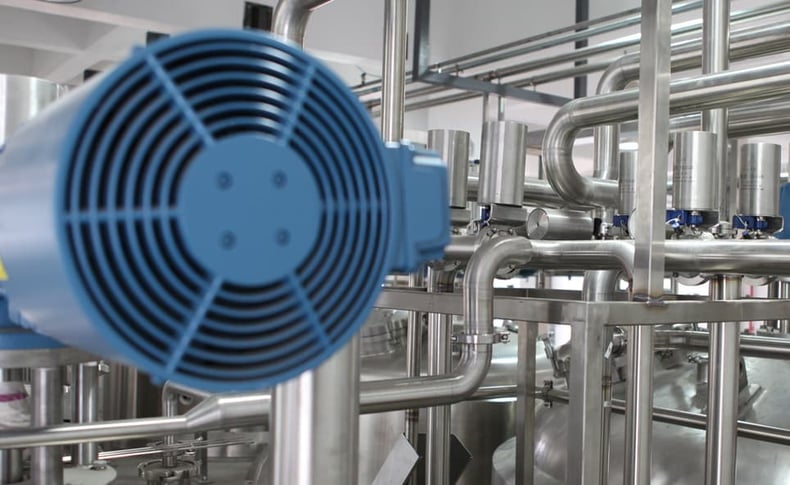 The professional practice of making sure that building projects conform to the Owner's Project Requirements (OPR) is known as project commissioning. The commissioning process can be run manually (pen, paper, and spreadsheets) or through building commissioning software, commonly referred to as Cx software.
What is the Commissioning in Project Management
There are five main stages in the building commissioning process:
Planning: Planning begins in the pre-design and design stage. The project owner should appoint a commissioning professional (or firm in the case of a complex project) to act as the commissioning agent Cxa. Hiring a Cxa early enough ensures problems are identified long before they become a construction issue not just in the job site but in any relevant point.
The Cxa determines and documents the OPR, comes up with a commission plan, and leads the commission team in the project commissioning process. Other Cxa duties during the planning stage include:
Identify equipment and systems to be commissioned and specify functional testing for the construction phase.
Define the commissioning scope and schedule for commissioning activities.
Complete design construction reviews and ensure they conform to the OPR.
Establish training guidelines for building operations and maintenance employees.
Incorporating commissioning requirements into the technical specifications.
Prepare a commissioning inspection and test plan (ITP) that lists the inspections and tests that are expected to be performed during factory acceptance testing, construction, and start-up phases of the project.
Factory Acceptance Testing: Factory acceptance testing evaluates hardware and/or software offsite so that issues can be resolved before the equipment is delivered to the construction site. FAT is a critical step of the commissioning process that can mitigate risk on the project. Any errors or defects identified during FAT prevents project delays saves significant time in the project.
Check out FTQ360's Commissioning Demo:
Construction: Much of the commissioning activities happen during this stage. The objective is to ensure all critical infrastructure and the entire project conform to the OPR. The main activities carried out by the commissioning team during this stage include:
Reviewing submissions of commissioned equipment.
Participating in factory witness testing for major building components.
Ensuring proper equipment installation before use.
Witnessing vendor operation of critical equipment.
Functional testing.
Documenting post-test issues and ensuring they are addressed.
Preparing building systems documentation.
Overseeing training for building operations and maintenance employees based on training guidelines agreed upon during the planning stage.
Startup: This is where equipment and systems are fine-tuned and adjusted. The commissioning activities during this stage include:
Performing initial startup of equipment.
Adjusting connected systems and equipment as necessary to achieve optimal performance.
Project Handover: This is the final phase where reports and documents are assembled into a package for the client. This includes:
All inspections and tests you have performed.
Operational documents and manuals.
A final commissioning report itemizing the inspections, tests and reports completed for each piece of equipment and subsystem.
A turnover package in a searchable format so easy for the owner to continue with operation and maintenance of the new facilities.
It is clear from an analysis of the five stages above that the commissioning process is complex. The commissioning team must be meticulous at planning, documenting inspections, conducting functional tests, understanding performance data and hold multiple teams accountable.
Traditionally, this process has been run with a pen, paper, emails, and spreadsheets. While this may be fine for a small project, the sheer size of documentation, reports and data in a big project make this method cumbersome. Building commissioning software has changed all that. Commissioning agents can now seamlessly manage construction projects and ensure a headache-free project closeout.
Key Advantages of using Cx software over manual methods
Project commissioning software offers many advantages over manual methods of commissioning building projects. Here is a list of the key benefits of using Cx software:
1. Improved Accuracy: Cx software decreases the likelihood of human error, ensuring that all data is recorded accurately and consistently.
2. Increased Efficiency: It automates many important tasks, reducing the time and effort required to complete the commissioning process.
3. Better Collaboration: It allows multiple team members to access, edit and update commissioning data in real-time, improving collaboration, and reducing the risk of miscommunication and errors.
4. Better Tracking: Cx software provides a centralized database for all commissioning data, making it easier to track progress, identify potential issues and mitigate penalties.
5. Increased Transparency: Cx software also provides a clear audit trail, making it easier to identify and resolve any issues that may arise throughout the commissioning process.
6. Improved Reporting: It provides detailed reporting and analytics, making it easier to measure and track progress and success of the commissioning process while identifying areas for improvement.
In conclusion, Cx software offers several advantages over manual methods of commissioning, including improved accuracy, increased efficiency, better collaboration, and improved reporting. By adopting Cx software, organizations can streamline their commissioning process and ensure that their building projects conform to the Owner's Project Requirements.
FTQ360 Building Commission Software
FTQ360 offers state-of-the-art building commissioning software to manage the exacting and complicated business of project commissioning.
Our building and commissioning software is packed with numerous features, including:
Easy System Handover: Manual commissioning processes have too much documentation that delays the project closeout process. With FTQ360 building commissioning software, reports and documents are logically organized and ready for quick and easy closeout. Handover packages can be generated instantly with the tap of a button.
Safe Startup with Schedule Certainty: FTQ360 building commissioning software makes it easy to plan inspections and tests upfront. It also keeps the commissioning process on track through a tracking feature that shows the completion status in real-time.
Pre-commissioning and Commissioning Checklists: No more paper checklists. FTQ360 building commissioning software comes with hundreds of in-built checklists for any building system, whether structural, mechanical, or electrical.
Deficiency Tracking and Categorization: Communication is a critical part of commissioning. It is only through proper team communication that deficiencies can be effectively addressed. FTQ360 building commissioning software comes with communication utilities to track, document, and address deficiencies without the need for emails and spreadsheets.
Equipment and system focus: All tests and inspections are tied to specific equipment and systems to ensure deficiencies can be uniquely matched.
Data and Documentation Tools: A wide array of reporting tools are at the user's disposal, and databases replace manual filing.
Modern construction projects are complex. The last thing you need is a poorly planned manual commissioning process to complicate the process further. However, a well-planned and executed commissioning plan can streamline even the most complex project and deliver significant benefits to the project owner and streamline the approval processes. To find out how you can benefit from project commissioning software, book a no-obligation demo today.