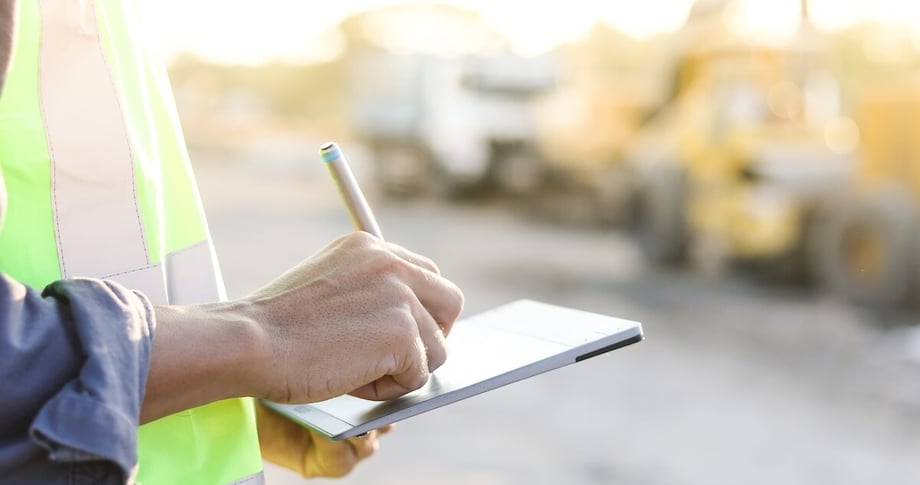 It's common for quality managers to think that the purpose of their quality program is to show proof of compliance or to fulfill a client's QC reporting requirements. However, there is so much more your quality program can do. Leveraging the data you're gathering and the systems you already have in place can help you prevent deficiencies and significantly improve construction quality performance.
How can you maximize your quality management system? Build a rich database of information, and use it to measure construction quality performance over time. Follow these steps to get started:


1. Collect the Right Inspection Data
Information is power, so even if you're not sure how you're going to use the data you're gathering, it's important to collect it in a way that is usable. Make sure the quality of the information being gathered is sufficient. The people performing the inspections should be taking pictures, writing notes, and rating subcontractor performance so you can use the information when you need it.
Structured inspection checklists are essential for collecting quality performance measurement data. You can structure your checklists to measure some of the following details and target those areas for prevention and improvement:
Which checkpoints are found to be first-time quality and which are not
Which subcontractor is responsible for performing the work being inspected
Time-stamping of corrections so time to correct can be calculated
Scoring of subcontractor quality and safety by the inspector
Reason codes (such as material defects, schedule delays, weather events, and so on) to help you understand why certain issues occurred
Corrective action codes (such as repair, replace, rework) to understand the impact of issues that occur

Rich data helps you determine how improvements can be made, so even if you're not quite ready to use it, start collecting information as soon as possible.
Without full implementation, your data will be incomplete and potentially useless, so ensure that everybody is using your quality program as it's intended. This means outlining all of the inspections that should be completed, creating checklists, and assigning them to the appropriate people. Once you know what should be done, make sure it is done right.

2. Review the Data to Identify Problems
Before you can make improvements in construction quality performance, you must first know where your problems are and the impact they are having on project success. Let the computer do the work to identify the problems that need the most attention. For example:
Number of issues found, by project subcontractor and work task
Number and type of recurring issues
Number and type of job-ready issues
Number of high-risk issues found
Percent of first-time quality achieved
Time needed to correct deficiencies

It's important to understand that not all problems should be given equal weight. Focus first on the issues that present the most risk. When these problems are resolved, move on to the next issue on the priority list.
Don't wait for a crisis. Schedule a regular time to review and analyze your quality performance, and act on the information you are gathering so you can stay ahead of emerging issues.


3. Create an Action Plan—And Do It!
After you have identified the problems that occur most frequently or have the biggest impact on project success, the next step is to plan how to prevent these problems and improve construction quality performance. Typical tactics include:
Toolbox training field personnel
Adding heightened awareness issues to your checklists
Discussing issues at production meetings
Posting pictures of targeted issues
Using jobsite walks to talk about targeted issues
Communicating quality expectations to subcontractors so they can train their crews


4. Evaluate Your Successes
Once you execute your plan, use external sources as validation that your quality program improvement strategies are working. Some of the sources that can be used to track performance include:
Third-party inspections
Customer satisfaction surveys
Budget variances
Schedule variances
Payment of subcontractor retainers
Purchase order variances


Don't Limit Your Potential
Don't limit your quality program to just compliance and producing a record of what happened. Look for a scalable software solution that will grow with you as you learn more about how to measure and improve construction quality performance.
FTQ360 is here to help, whether you are just getting started or you aren't sure how to get the most out of your existing quality program.