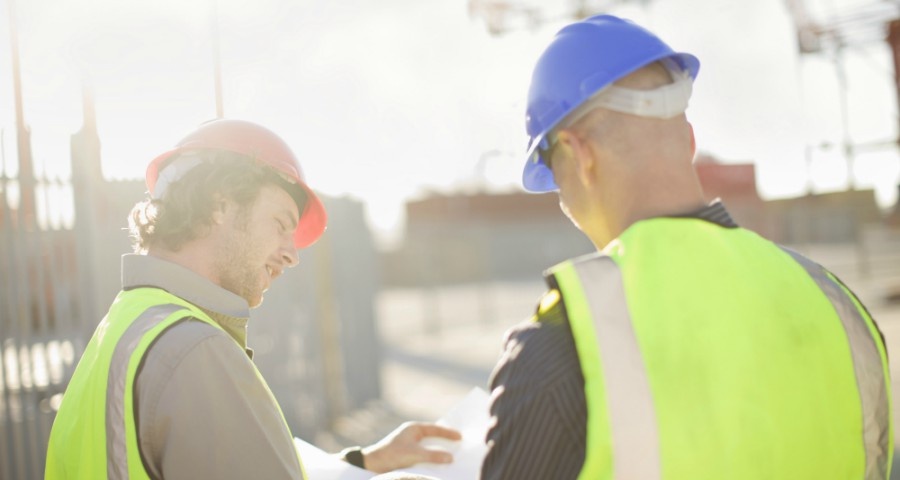 There is no doubt that checklists are essential elements in the effort to improve construction quality control. However, not all checklists are as useful as they could be. If you're taking the time to create and use checklists, make sure you are getting the most from them by following a few recommended best practices.
The Purpose of a Checklist
The first step in achieving excellence with any process is understanding why you are doing it. The primary two reasons for using checklists as part of your quality control process are to:
Create heightened awareness of high-risk or high-probability issues
Provide a record of the inspection and what was inspected
Some of the other purposes checklists serve include:
Creating a consistent, structured inspection process

Recording both compliant and non-compliant issues with notes and pictures

Collecting and recording field data

Collecting raw data to help with quality management and improvement

Collecting pictures and measurements sufficient for off-site personnel to complete a virtual inspection
Bear all of these goals in mind as you develop new checklists and refer back to this list to confirm that they actually serve the intended purpose.
6 Checklist Best Practices
How you develop and use a checklist is just as important as the items that are on it. In order to truly improve construction quality control, your checklists must be as usable and short as possible. Follow these best practices to help you get the most from your checklists:
1. Do Not Reproduce the Specification
While it is absolutely important to inspect to the full scope of the specifications, including the entire thing will make your checklist much less useful. Specs are lengthy documents that often include hundreds of pages of requirements.
This makes for a cumbersome checklist, but the biggest danger is that the most important high-risk items will become buried and ignored. This significantly reduces the value of your checklist, so take the time to reference the spec and extract the essential information—but don't reproduce it.
2. Focus on the Most Common Issues
Do not create a long list of checkpoint items that always pass just for the satisfaction of checking boxes. This might feel good, but it's not actually useful.
Make your checklists more about the recurring problems you see and have not yet figured out how to solve through the quality management process.
This will keep them top of mind and enable you to address them more consistently.
Periodically review your checklists and remove items that pass 100 percent of the time (and celebrate them). This is also a good opportunity to add any new, recurring issues that have arisen.
Break this rule only when failure of a high risk item could be a disaster.
Do not create a long list of checkpoint items that always pass just for the satisfaction of checking boxes.
3. Keep Your Checkpoints Concise
Remember the number one reason to create a checklist? It's to create heightened awareness of high-risk or high-probability issues.
In order to do this, it's important to keep your checkpoints concise and limited to a smaller number.
If your checklist is made up of known issues that field personnel see from time to time, field personnel will be more accepting of actually using the checklist because it resonates with them as a useful tool.
4. Use the Right Features for Each Checkpoint
Every checkpoint has a slightly different purpose, so use the appropriate features when you develop your checkpoints. Consider:
Checkboxes used to display the current status (hint: Pass/Fail is not enough)

How data is collected in fields and tables

Free-form observation notes and comments

Pictures with markup, timestamps, and GPS location

Direct access to reference documents, plans, and specs (file or by hyperlink)

Reference images of work done correctly to teach/train on what to look for

Instructions for inspectors

The reason for a reported issue (damage by others, workmanship, material defect, and so on)

The corrective action required to solve a reported issue (repair, replace, training)

Priority of the item

Due date of the item

Primary and secondary responsible parties for work performed and issues found

Collection of ratings for performance
It's important to remember that not every item must be used all the time. Tailor each checklist to include only the applicable items and eliminate any that are unnecessary.
It also helps field inspectors operate more efficiently when checklist items are categorized in a way that enables sequential work.
For example, a room-by-room checklist versus one for all of the electrical work on a project.
5. Make Your Checklists Future-Proof
The second most important reason to use checklists is to provide a record of inspection.
Your checklists should allow the inspector in the field to take pictures and notes so they can provide a virtual inspection experience to viewers of the checklist.
While the project is underway, a virtual inspection enables others to have confidence that the work and the inspection were done correctly.
In the future, it protects you by providing a record so you can trace responsibility if there is damage to the work later in the project.
6. Use the Right Language
Checkpoints should be as specific as possible so that field personnel, inspectors, and anybody else who reads them has a clear understanding of what each item intended.
Some of the language you should avoid includes starting a checkpoint with "verify" or using words such as "proper," "correct," or "to specs." Include specific metrics such as measurements, temperatures, and tolerances to provide complete data for future readers.
Checkpoints should also be presented as declarative statements rather than questions in order to provide the greatest clarity.
These are just a handful of best practices for creating checklists to improve construction quality control.
It's a lot to digest, so if you need a starting point, check out the dynamic checklists that FTQ360 provides and start a free trial to test them for yourself.