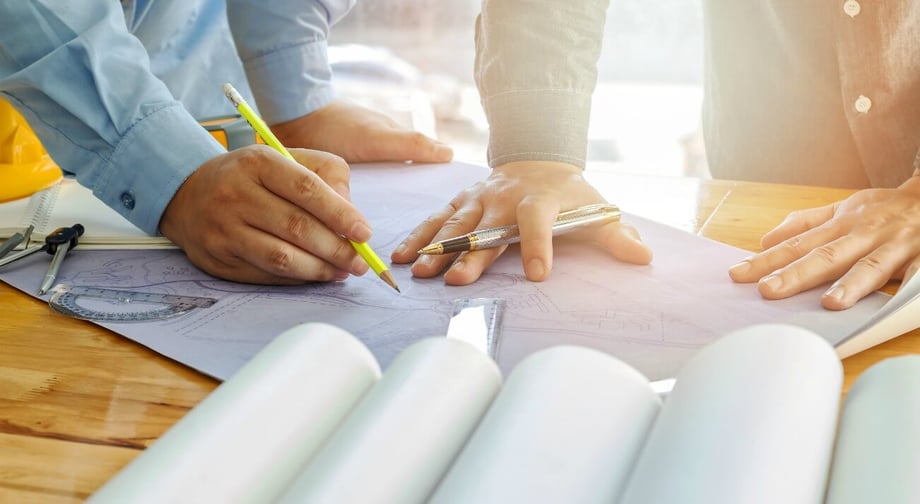 The goal of every quality manager should be to complete work with as few defects and with the highest percentage of first-time quality work as possible. While punchlists are an essential component of any quality management process, often there is too much emphasis placed on this step, sometimes to the point of hindering project quality;
If your quality management process is working, you'll see fewer issues over time, and the ones you do find will not be repetitive. If this is not the case, you may be focusing too much attention on fixing things that have already been completed, and not actually improving the quality of work.
Six Ways Punchlists Can Hinder Project Quality
These six reasons demonstrate why it's important to balance your punch process with your improvement process and how focusing too much on punchlists can affect overall project quality:
1. First-time quality is not the first priority
Focusing efforts on a punchlist process means that the focus is on second-time quality, with no process for improvement. If you don't take the time to improve processes after errors have been identified, mistakes are likely to be repeated, which naturally decreases the chances of achieving first-time quality on future projects.
2. Proactive behavior is stifled
Punchlists don't make anyone look good. They only show what was done wrong, and no worker likes getting a list of deficiencies in his or her work, especially if little or no effort was made to help him or her improve along the way. Therefore, quality managers who focus only on creating punchlists create a negative atmosphere and stifle a proactive team approach.
3. Improvement processes are neglected
If most of the quality manager's time is spent on creating and managing punchlists, and little time is spent on a quality improvement process, then the number of punch items is likely to grow. As a result, there is little or no time to implement an improvement process that will contribute to first-time quality in the future.
4. Negativity creates strained relationships
Punchlist-focused quality managers will have a harder time implementing a quality improvement process when they eventually try. In many cases, the relationships between the quality manager and field personnel have deteriorated to such an extent that field staff resist everything the quality manager tries to do, which makes a quality improvement process less likely to get buy-in from superintendents.
5. The (unacceptable) status quo becomes acceptable
A punchlist-focused approach results in complacency toward defects, with a sense of resignation that a long list of punch items is business as usual in construction. Because of the adversarial relationships that have been created between the quality manager and field personnel, there is little motivation to do anything other than meet the minimum expectations. This attitude does not lead to first-time quality.
6. Critical team members are lost
Punchlist-focused quality management results in poor morale. Because superintendents have to spend more and more time putting out fires and dealing with problems, their hours become longer with little or no job satisfaction, which leads to high turnover of qualified personnel.
These six reasons build on each other to create a snowball effect. It starts with a lack of focus on first-time quality that grows into stagnation, adversarial relationships, and personnel issues that can affect not only individual projects, but also the company as a whole. There is no reset button between projects. The processes implemented and relationships created in one project will influence the next one, so it's important to break the cycle that too much emphasis on punchlists can create.