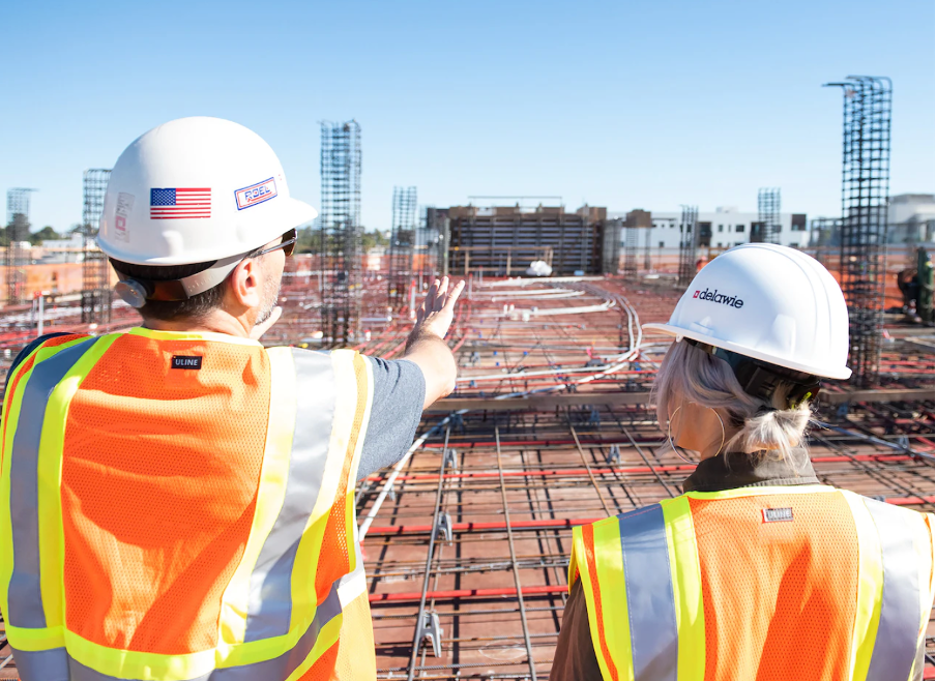 Quality control is a crucial element in the construction industry. As projects grow in complexity, the demand for more efficient, streamlined processes intensifies.
In the dynamic landscape of the construction business, project managers are finding a game-changing ally in quality data. Construction quality control software emerges as a transformative solution, providing a digital platform that revolutionizes how these professionals manage and enhance construction quality assurance and control processes.
Construction quality control software is purpose-built to serve as a comprehensive solution to monitor, control, and document every aspect of the quality management process in a construction project.
The software encompasses various features such as:
Deficiency management
Progress reporting
Checklist inspections
Engineering tests and inspections
Project-specific quality plans
Defect prevention
Risk management
One of the primary goals of this software is to attain first-time quality – a concept that emphasizes getting tasks done right the first time.
Achieving first-time quality significantly reduces rework, prevents delays, saves costs, and improves overall project outcomes for construction companies. By providing a suite of tools that support efficient planning, proactive problem detection, and thorough inspections, construction quality control software sets the stage for first-time quality achievement.
Now that we understand what quality control software entails and its connection to first-time quality, let's delve into its seven key benefits in construction projects.
1. Comprehensive Deficiency Management
At the heart of any successful construction project is a robust system for managing deficiencies and ensuring project progress. Quality control software serves as a dynamic solution, offering an efficient platform for documenting, communicating, and controlling deficiencies throughout the project lifecycle. This versatile tool is especially valuable when handling multiple projects concurrently, adapting seamlessly to different mobile devices. It not only streamlines the identification and resolution of deficiencies but also provides a comprehensive overview of the overall project progress, enhancing efficiency and collaboration across various construction initiatives.
According to a recent report, errors, including deficiencies and rework, can add 5% to the total project cost. This finding illustrates the significant savings that can be achieved by implementing software that standardizes deficiency documentation and control, helping avoid costly mistakes.
2. Daily Progress Reports for Enhanced Oversight
The transparency and accountability offered by daily progress reports have become a cornerstone of successful project management. Quality control software generates these reports detailing project activities, including photos, videos, and activity logs. Decisions, delays, and issues are meticulously documented, paving the way for smooth project operations.
In a report by EVERCAM, it was found that 48% of rework is caused by miscommunication, and a further 26% by poor communication between team members – costing the industry $17 billion annually in the US. By consolidating project data into clear, actionable reports, quality control software helps circumvent these issues, promoting better decision-making.
3. Inspection Checklists for Quality Assurance
Checklists systematize inspections, focusing on risk prevention and first-time quality. Successive studies over several years have demonstrated that inspection checklists are a valuable tool in error management across various fields, contributing significantly to reductions in the risk of costly mistakes and improving overall outcomes.
Quality control software allows these checklists to be incorporated seamlessly into the project workflow. By ensuring the completed work aligns with project specifications, the software helps minimize rework, leading to substantial time and cost savings.
4. Advanced Engineering Tests and Inspections
Construction quality management software revolutionizes project oversight by incorporating robust tools for collecting field data, measuring critical parameters, and calculating pass/fail statuses. Beyond the construction phase, this sophisticated software seamlessly integrates quality assurance and quality control (QAQC) into the project's startup, commissioning, and turnover stages. The comprehensive inspection reports generated by the software not only ensure compliance but also serve as valuable guides for continuous improvement in construction workflows. This holistic approach not only enhances project efficiency but also contributes to the refinement and optimization of construction processes over time.
This continual focus on QAQC is crucial in maintaining compliance with project specifications and achieving first-time quality.
5. Project-Specific QAQC Plans
The Construction Industry Institute (CII) has found that proper project planning can lead to cost savings of 6% to 25%. Recognizing this, quality control software enables the creation of project specific QAQC plans. These plans itemize the required inspections and tests, schedule them, monitor progress, and control deviations, thereby enhancing the overall project efficiency.
6. Proactive Defect Prevention and Risk Management
Defect prevention and risk management are essential in construction management, with quality control software offering a proactive approach towards these challenges. Preventing problems before they occur improves final product quality, saving on rework costs, and enhances the company reputation.
High-performing companies - those that complete most of their projects on time, on budget, and meet original goals - use risk mitigation techniques much more often than their low-performing counterparts.
7. Streamlined Communication and Collaboration
Construction quality control software acts as a catalyst for effective team collaboration by providing a central repository for all project information.
Studies have shown that professionals in the construction industry spend a sizable proportion of their time on non-productive activities, including looking for project data and dealing with conflicts and miscommunication as well as document management.
By ensuring real-time updates and easy access to project data, the software addresses these issues, fostering effective team collaboration.
The adoption of construction quality control software is a strategic move for those striving for excellence in the construction industry. This software bolsters project outcomes and streamlines operations, paving the way for a more productive, efficient, and quality-focused future in construction.
FTQ360 Construction Quality Management Software
Harness the power of technology to improve your construction processes. Experience first-hand the advantages that construction quality management software brings to your projects by signing up for a free demo of FTQ360.
Explore FTQ360's user-friendly interface and huge array of features and understand how it can be tailored to fit your project requirements.
Ready to elevate your project outcomes and achieve first-time quality with FTQ360 construction management software? Sign up for your free demo today.