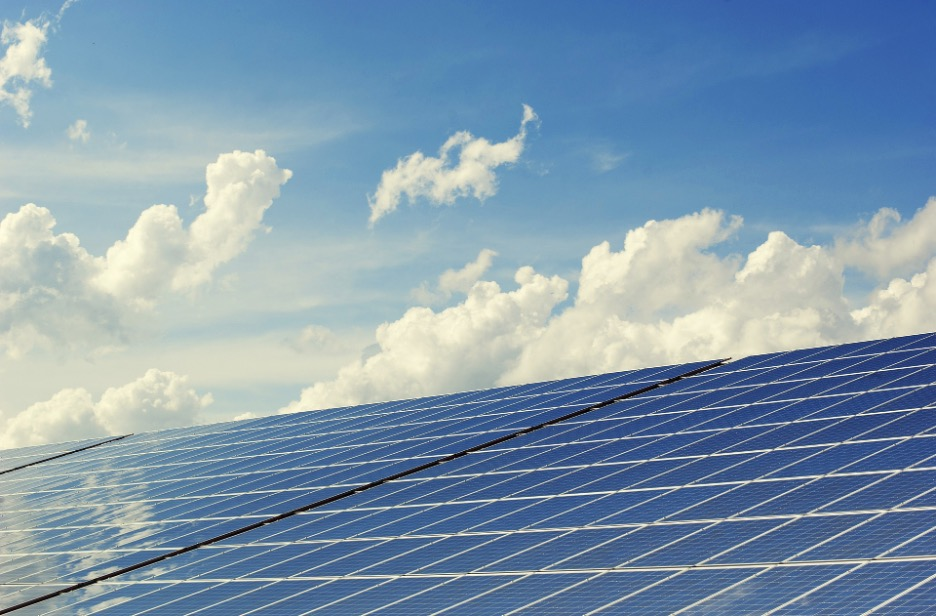 The Growing Need for Quality Control in the Solar Power Industry
The solar power industry has been growing exponentially in recent years. In the US, for example, the amount of electricity generated by solar panels has ballooned over 25000% from its 2008 level of 0.34 gigawatts (GW) to in excess of 97.2 GW today.
With the growth of solar power there is also a corresponding exponential growth of project personnel sourced from other industries. QAQC has become increasingly important for solar projects to maintain quality standards while delivering projects without costly mistakes.
As solar projects expand in scale, scope, and complexity there's an increased urgency to ensure that all related products and services adhere to the highest quality standards. To ensure investor trust in the output of the solar panel manufacturing industry and the long-term robustness of solar projects, stakeholders in the solar power industry must adopt best practices for the installation and operation of systems relying on solar panels.
Issues Affecting Quality Control in Solar Power Plant Installation and Operations
Due to the nature of solar panels, everything must be installed to exact specifications, otherwise, there could be issues that negatively affect the finished product.
Solar panel installations are vulnerable to a number of issues and defects. These include damage to or bubbles on the solar panel, foreign materials within the solar cell, chipped solar cells, micro-fractures, scratches on solar panel glass, and incorrect solar cell string alignment. Other problems include poor battery performance, insulation resistance, and incorrect cable lengths.
Why Quality Control Matters for Solar Projects
With a comprehensive and well-executed quality assurance and quality control (QAQC) program, stakeholders in the solar power industry can improve the quality of solar projects, reduce reworking costs, and decrease the likelihood of warranty claims.
Effective QAQC can also help operators in the solar panel manufacturing industry and the wider solar industry to mitigate risks and ensure greater compliance with health and safety standards.
Good QAQC helps the solar panel manufacturing industry ensure that solar PV modules are installed and meet performance expectations. Solar panel inspections help to verify that solar panels and PV modules are installed according to industry best practices. With the documentation resulting from successful solar panel inspections, solar industry operators can troubleshoot problems or resolve warranty claims.
Most importantly, QAQC in the solar power industry helps ensure that solar projects deliver clean, safe, reliable, and renewable energy for years to come. This is especially relevant at an institutional or national level, where communities and countries may be relying on solar panel installations for projects such as rural electrification, or to meet sustainability and environmental protection targets.
The Role of Proactive Quality Assurance and Risk Management
In all cases, crossing your fingers and hoping the project runs smoothly is not a reliable QAQC strategy. It's better by far – and far more efficient – to build it right the first time, than to fix deficiencies later.
This is where proactive QAQC come into the picture.
Proactive quality assurance gets ahead of possible deficiencies by using data to assess recurring issues and risks, and uses lessons learned from similar work.
Proactive QAQC removes significant business risks to budgets, schedules, and warranty costs.
By proactively identifying quality risks, prioritizing them, and implementing risk control strategies, project teams in the solar industry can minimize delays, reduce costs, and ensure first time quality.
Criteria for Determining when Solar Projects Need a Digital and Proactive Approach to Quality Control
If a review of quality issues relating to installed PV systems reveals a large number of quality defects that could have been avoided (by component or solar panel inspections during the production process, production monitoring, etc.), this indicates that the enterprise would benefit from a digital and proactive approach to QAQC.
The same applies in cases where quality is still not improving or is actually getting worse – despite your best efforts at production monitoring, or imposing quality standards during post production audits.
Proactive QAQC is also mandated in instances where specific failures occur - which are extremely costly - and you can't afford to pay to fix the problem. The chances of a successful outcome are much higher when you proactively control factors that remove risks related to big potential problems.
Production monitoring and production process management using proactive QAQC techniques are particularly beneficial for organizations in the solar panel manufacturing industry or the larger renewable energy/solar power industry, running high-performance programs such as six-sigma, lean, or a zero-defect first-time quality program.
Features to Look for in a Digital Proactive Quality Assurance and Risk Management System
Digital solutions for proactive QAQC enable defect prevention and the implementation of effective risk controls in ways that are not possible with traditional methods.
Key capabilities to consider for your digital proactive QA and risk management system include the following:
How can you identify recurring issues that repeat the most often, cost the most, or cause the most delays?
How can you tighten quality assurance and quality control parameters on a project to prevent known risky issues from getting through?
How can you measure and track vendor quality performance over time? How do you know which vendors have the highest first-time quality accuracy and create the fewest issues?
How can you capture lessons learned (from production monitoring, solar panel inspections etc.) – and put them into practical use?
How can you integrate design and specification reviews and preparatory meetings into the project QAQC process?
How can you track the success of defect prevention initiatives over time?
FTQ360 is a leading provider of quality management software for solar projects.
The software provides an easy-to-use platform for managing project quality and safety, as well as subcontractor and supplier performance. The system includes features such as real-time reporting, inspection checklists, and automated punch lists. This enables quality control managers to quickly and proactively identify any issues with the project and take corrective action before they become major problems.
With real-time reporting, FTQ360 enables everyone to stay up to date on the progress of the project and any potential issues that may arise – from pre-production, through production monitoring, to post-production auditing and in-service inspections. This ensures that all stakeholders are informed about what's happening on the project at all times, which can help prevent costly delays or mistakes.
For more information on how FTQ360 can help you proactively meet quality assurance and quality control goals for your solar project, sign up for a free demo.