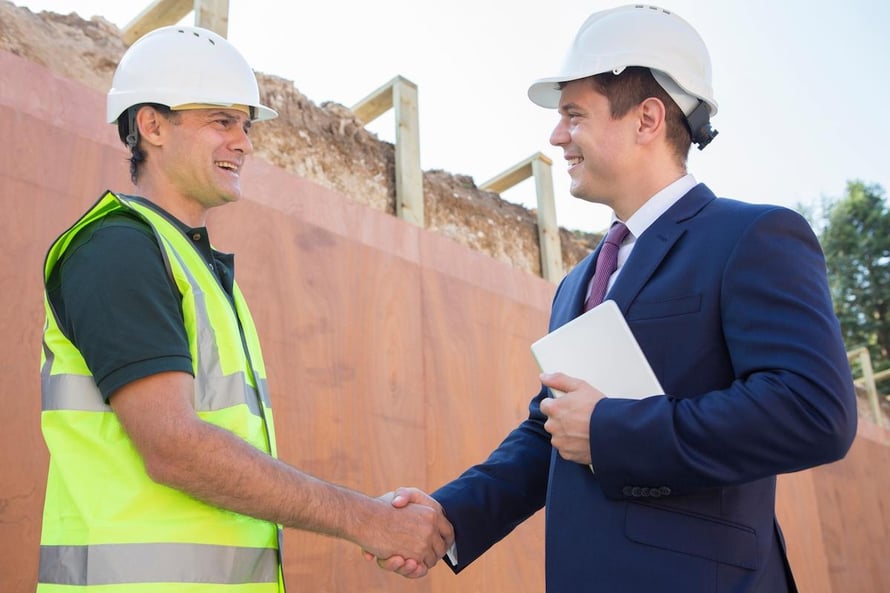 Although quality managers are responsible for overseeing a quality program, they're not the only people who must sign off on it. For a quality program to be effective, everybody on the team must buy in. This is why building consensus with key stakeholders should be one of the first steps you take in introducing a quality program. Whether you're replacing an existing system or rolling out a new program, having organization executives on board from the beginning will help you build support with other decision makers.
Executives are paying more attention to quality these days because the market is asking for it. Project owner clients have higher expectations of the construction industry as a whole, so top managers are recognizing that a focus on first-time quality can be a sales tool.
Understanding the Role of Top Management
Although most executives don't use a quality management system on a daily basis, they do have an strong interest in the results. Top management focuses on the long-term, so they often look for investments that will keep the organization at the forefront of the market. They are motivated by profits and want to see the company keep up with industry trends and standards.
Understanding this motivation can help you pitch your new quality program to top management. Start by understanding top management's overall goals for the organization, and explain how your quality program will help the organization achieve their goals.
How Your Program Can Support Top Management Goals
As a quality manager, you might get excited about the benefits that a quality management system can offer you. However, executives keep their eye on the bigger picture, so it's important to meet them at their level. Focus on two important ways a quality management program can support your organization's goals: by maximizing profits and by building a quality brand.
Maximizing Profits
At the end of the day, the goal of any business is to make money. Management may initially see a quality program as a cost instead of a driver of profits, which is why it's so important to address this issue early. Emphasize that the ROI of quality management includes higher job profitability, more repeat clients, and more customer referrals. Better first-time quality can also be a sales tool to bring in new clients.
You can also highlight the cost of second-time quality to demonstrate just how much money can be saved simply by doing the job right the first time. Many builders budget between 2 and 4 percent of sales for dispute resolution. This is just the tip of the iceberg when you consider the cost of personnel who spend up to half their day dealing with avoidable issues. Also consider the cost of the time it takes to deal with project delays, and you can easily push that percentage into the double digits. These are meaningful numbers to executives, and the more specific you can be, the more they'll listen.
Building a Quality Brand
The construction industry is catching up to other industries that already use high-level quality management. Companies that work toward first-time quality have the power to build a stronger brand and position themselves as industry leaders. A quality program can take your organization to a new level, and demonstrating this to top management can help you get the buy-in you need.
Although top management might not be involved in your day-to-day work, they still must buy into the concept of quality management. Selling quality as a business asset will allow you to build consensus with these key stakeholders. To learn more about how to generate support for your quality program, or if you're ready to focus on first-time quality, contact us today.