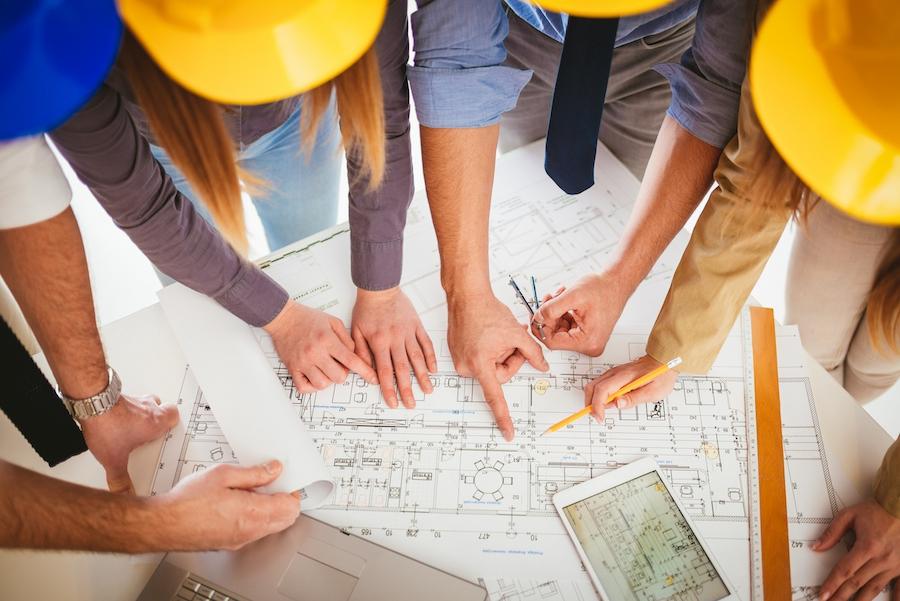 It's a common misconception that the project quality manager or quality assurance (QA|QC) department is the only party responsible for quality on a construction project.

However, there are numerous stakeholders that play roles in producing a quality product.
Who Is Responsible for Project Quality?
If you don't clearly define the roles and responsibilities for your quality management program, everybody will assume that it's someone else's job.
The fact is that quality management is an ongoing process that requires participation from the entire team, including subcontractors. Their roles and responsibilities should be clearly defined so they know what is expected. Here are some examples:

Quality Manager and QA Department
Design, implement, and oversee quality management and improvement processes
Define roles and make sure everyone knows and understands their roles
Manage a staff of inspectors that is responsible for completing quality control (QC) inspections
Hold people accountable for their roles in the entire process
Ensure that critical inspections are being performed
Evaluate the overall effectiveness of the process to achieve first-time quality


Superintendents
Walk the jobsite daily to inspect work in progress
Act as the first line of defense for quality
Report deficiencies
Communicate expectations and heightened awareness issues to contractors
Project Managers
Interface with customers to gain an understanding of expectations
Ensure the project has resources to perform quality functions
Hire qualified contractors and personnel based on quality performance
Show commitment to the quality management process
Support the roles of quality manager and superintendent


President and Senior Managers
Commit to the quality management program
Implement company wide quality performance measures
Evaluate personnel performance based on QM roles and responsibilities


Every company in the construction industry has a unique structure, so these are just examples of what the roles and responsibilities could look like.
You can adapt this framework for your company as long as the key responsibilities are covered.
For example, in a smaller company, the superintendent might also take on the role of quality manager.
The main point is that you must establish clear roles and outline the responsibilities for each of them—a successful quality program depends on the entire team being engaged in the process.
What About Subcontractors?
There is a major player missing from the list above: the subcontractor. After all, subs are the people who do much of the work on a construction project, and any defects they produce will impact the quality of the project.
Given this, you can't ignore the responsibility of subcontractors in your quality program.
In an ideal world, subcontractors would be fully integrated into your quality management process by performing self-inspections, reporting defects, and closing them out in a timely manner. However, this is not usually the reality. A more practical approach is to use your quality management system to measure subcontractor performance and to regularly communicate with them about expectations and staying on track.
Project Quality Management Is Everyone's Responsibility
One of the essential factors in any quality management system, especially if you want to improve quality performance, is making sure responsibilities are clearly assigned and that each person is accountable for the tasks required by their roles.
FTQ360 is here to help you set up your quality management system based on your organization's established roles and responsibilities. If you want to see how it works, schedule a demo today.