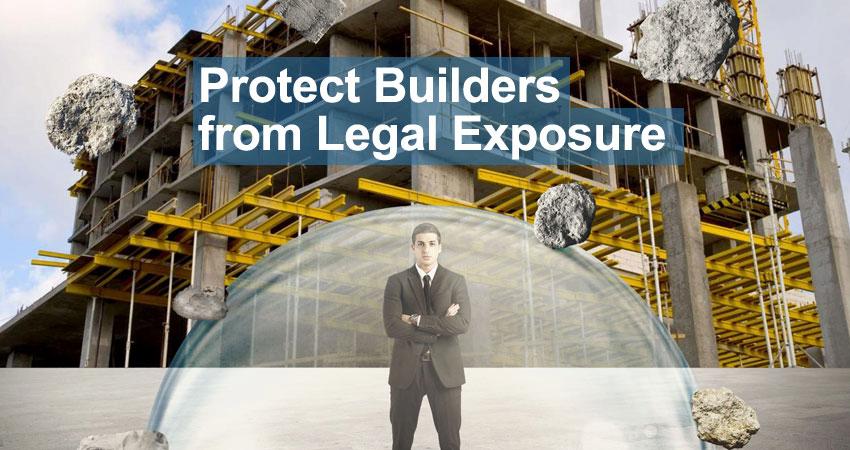 While warranty costs and hassles are a general concern for every Builder, so is the risk of law suits that stem from those construction defects. When problems arise, the Buyer points its finger at the Builder. The Builder, in turn, looks at the Subcontractor. And while there may be a contractual right of indemnification, it's the Builder (and not the trade) that most often finds itself legally responsible for defective work.
Once the project is settled and closed, the Builder is liable for the overall quality, including work done by Subcontractors . The best defense is to keep construction defects from occurring in the first place. Of course, that's easily said. That's also why an active Quality Control System is a vital component in the building process, especially in light of today's litigious construction environment.
It's not uncommon for a Superintendent to simultaneously oversee two to six projects in various stages of completion. QA Managers commonly oversee a whole region of projects.
These projects are often miles apart, leading to the term "Windshield Supervision"–meaning the manager only has time to slow down in his truck and view the construction progress through his windshield. Then he's off to the next location. Without a solid QC System in place, this can leave subcontractors completely unsupervised.
A well integrated QC System creates structure, even when you aren't looking over the crew's shoulder. Specialized checklists communicate expectations and standards on the jobsite. Hot Spots remind crews not to repeat recurring errors.
When the job is completed, focused QC inspections can be performed by crew leaders, as well as "stretched" onsite Construction Managers. This is especially important in an environment where the Builder may be questioned about a failure to exercise its assumed duty to supervise that work.
On the flip side, there is that diametrically opposite situation where the Superintendent gets too involved. Sometimes a well-seasoned, well-meaning Superintendent will tell the subcontractor in great detail how to do their job.
When this happens, the Builder can become liable for the result. The QC System establishes best practices and standards. It removes the reliance on the Construction Manager's "expertise" and his "opinion" of what is acceptable quality or a completed job.
Through final inspections, the Superintendent and QA Manager are double checking that the job is 100% complete per the Builder's standards and ready for the next phase of construction to begin. Otherwise, he gets out of the Trade's way and lets them do their job. He's supervising, without getting "hands on."
While the Superintendent is managing a localized number of jobsites, the Builder's Operations Management Team must keep a vigilant look-out for repeat errors across all projects under construction.
Multiple projects with the same or similar defects can lead to class action lawsuits and negative media spotlights. Through the QC reporting tools, the VP of Construction and QA Manager can monitor quality grades and subcontractor performance issues. When a recurring error or defect is identified, immediate action can be taken to prevent duplicating it in other projects.
Hot Spots can remind crews not to make similar mistakes, checklists can be revised and inspections can be improved. Best of all, updates can be quickly and efficiently distributed across jobsites, communities and divisions. The VP of Construction can efficiently communicate concerns to multiple trades, allowing them to take immediate action as well. This proactive approach is preferable to the old school builder that finds quality issues just by looking for trends in warranty requests. By that time, it's too late. The damage is done.
Unfortunately, new project construction is vulnerable to defects, and defects can spawn litigation. To truly defend itself against defects, the progressive Builder must foster a team that is committed to achieving First Time Quality in every phase of construction. This team includes the Leadership, Managers, and Superintendents for all projects, and its Subcontractors.
An integrated QC System provides the framework for all positions to work together, and to ensure the quality and consistency of the end product. It's the first step to reduce the risks for legal exposure.While warranty costs and hassles are a general concern for every Builder, so is the risk of law suits that stem from those construction defects.